Ken Nagel
(Electrical Technician)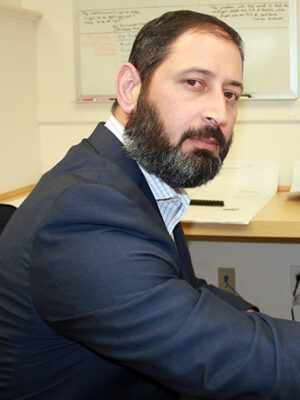 Ken Nagel started his career in the electrical industry 27 years ago as an Electrician's Mate in the United States Navy. After graduating his "A" School as a "Distinguished Military Graduate" in 1996, he went on to serve aboard the USS Detroit, making two major and several minor deployments throughout his enlistment. Ken's shipboard responsibilities included maintaining, troubleshooting, and repairing major electrical shipboard systems and components as well as firefighting, training, and other military duties.
Upon his Honorable Discharge in the fall of 1999, Ken pursued a career with IBEW Local #5. He was accepted and began his Apprenticeship in June of 2000. 5 years later, after graduating as a Journeyman Wireman, Ken used his GI Bill to enroll in Duquesne University's School of Leadership where he graduated Summa Cum Laude with a bachelor's degree of science with a focus on Organizational Leadership and Professional Communications, all while working full time.
Ken has also served in many capacities within his community and his union. Some of these roles include active involvement in the region in local, state, and federal campaigns and legislative advocacy, elected School Director, serving as Service Officer and on the Executive Board of his local American Legion, Assistant Coach to his daughters' softball teams, Co-Chair of the local Union Veteran's Council, and Local #5 Delegate to the Allegheny-Fayette Labor Council.
Over his 27 years as an Electrician's Mate, Apprentice Electrician, Journeyman Wireman, Electrical Foreman, and Service Technician, Ken has seen a broad swath of the electrical industry as well as a great deal of technological, innovative, and process changes. His robust experiences outside of the trade give Ken a keen understanding of budgets, customer relations, communications, business processes and labor relations.