Erin (Stewart) Cunningham
(Project Manager)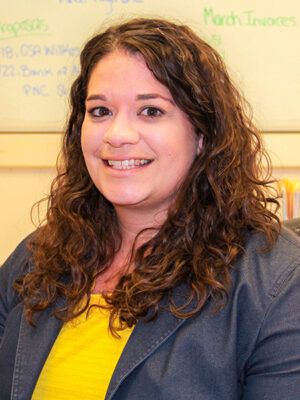 Erin Cunningham has been a Project Manager with ImbuTec for over six years. Just short of 10 years of experience in the construction industry, Erin manages federal and commercial construction projects for ImbuTec. She began her career in the industry as a Quality Control Manager and Health and Safety Officer. She climbed the corporate ladder, fulfilling dual project roles, and earned a position in project management. Erin has a Bachelor of Science Degree in Forest Management from Penn State University. Seeking a career change, she applied for a Proposal Writing Position with an 8 (a) firm and the track quickly turned into a field position. Enjoying the industry, she continued her path in federal construction and manages a few commercial projects for ImbuTec.
Erin has completed projects for federal government clients such as United States Army, Naval Facilities Engineering Systems Command (NAVFAC), United States Air Force, Federal Emergency Management Agency (FEMA), United States Army Corps of Engineers (USACE), Government Services Administration (GSA), Department of Energy (DOE), Bettis Atomic Power Laboratory, and the Center for Disease Control (CDC). Her extensive experience working in several different roles with these customers gives her the upper hand on federal project protocols from contract award to closeout. Erin has also worked with several commercial clients such as Allegheny Health Network, Dave L Lawrence Convention Center, Flight Safety International and Federal Signal.
Her certifications include OSHA 30 Hour Construction, OSHA 10 Hour General Industry, Competent Person in Scaffold Safety, Construction Quality Management Certification, EM385 Competent Person in Fall Protection, First Aid and CPR Training, Level 1 Antiterrorism Awareness Training (AT Level 1), and OPSEC Awareness for Contractors.